Banks and the SBA aren't the only — or even best — places to get the money you need.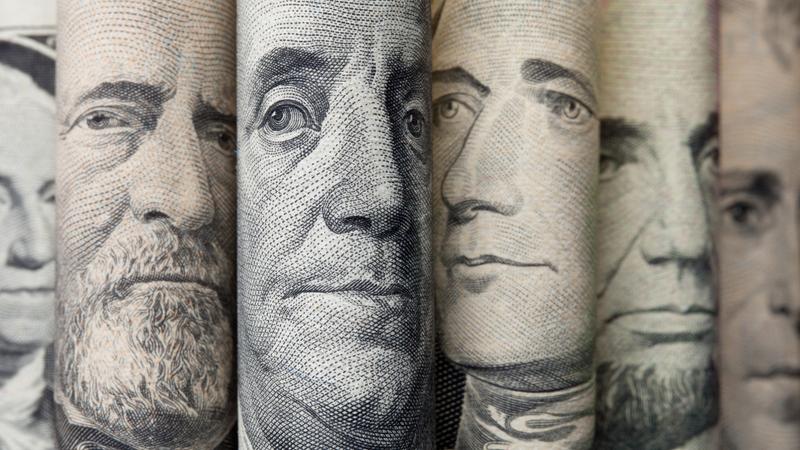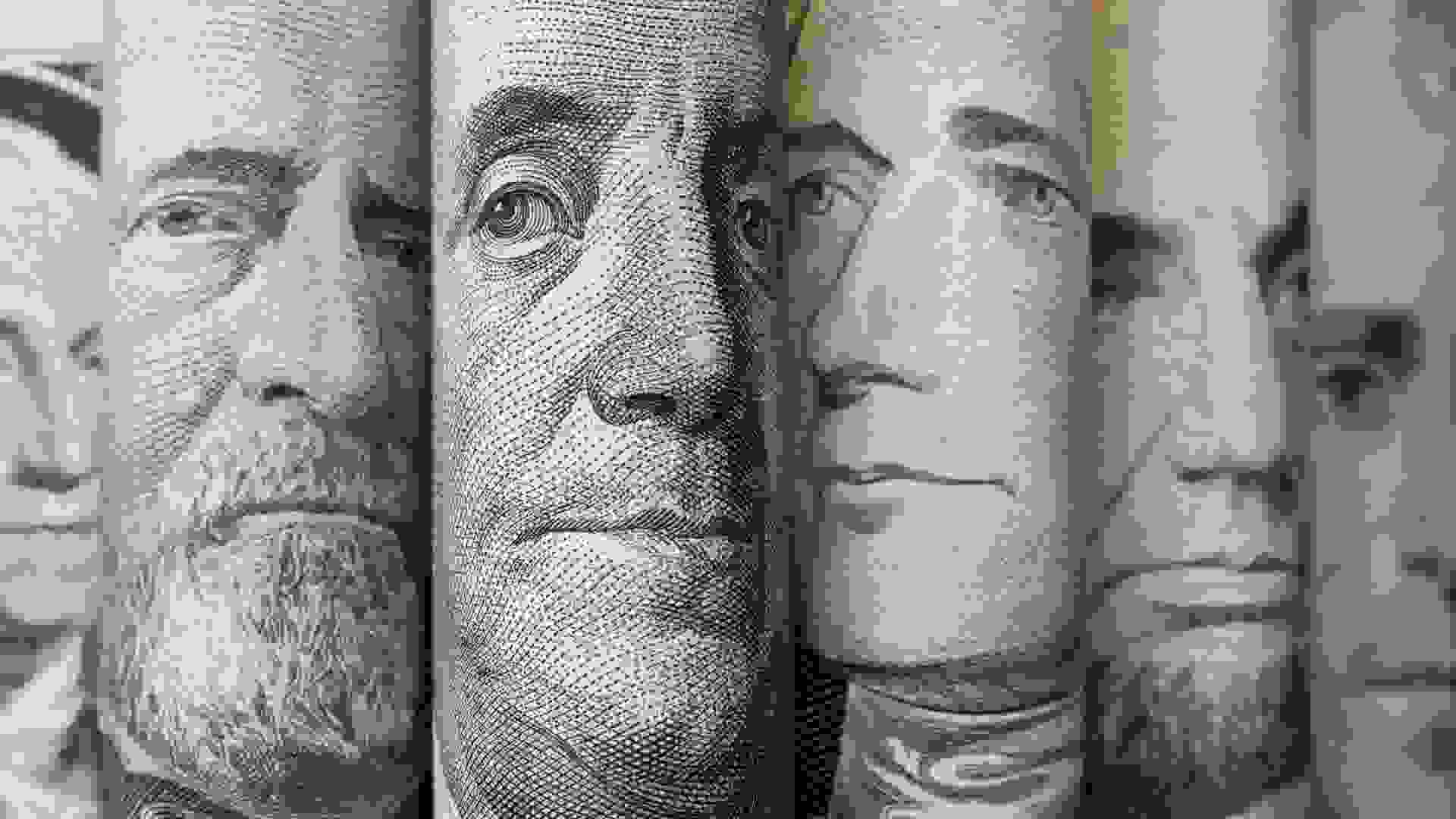 The COVID-19 pandemic has put enormous financial strains on many new and established businesses. The crisis has made coming up with new ways to fund your business a top priority during challenging times.
The first thing that probably comes to mind when you're looking for more funding for an existing business or a startup is a traditional bank loan. But that's not your only option. Today's financial marketplace offers a broad range of creative and non-traditional possibilities. The right one for your business will depend on a number of factors including:
Whether you are a start-up or an existing business
Your credit history
Your revenue and cash flow
Your business goals
What kind of funds will you need for a startup?
Starting a business is an exciting time. There are so many things you want to do and purchase. The sheer number of possibilities can be overwhelming. A good place to start is deciding what things you absolutely need and what things are "nice to have" and can wait. So take a good hard look at what's the bare minimum amount of money you need to get your business up and running.
You're going to need the basics, which can vary depending on the kind of business you're starting. If you're starting a one-person consultancy your costs will likely be fairly low. However, if you're launching some sort of retail enterprise, count on the expenses being a lot higher.
Common business expenses to consider.
The Small Business Administration has put together a list of common business expenses and how to calculate them. It's a good way to get oriented before you go out and try to get any kind of funding.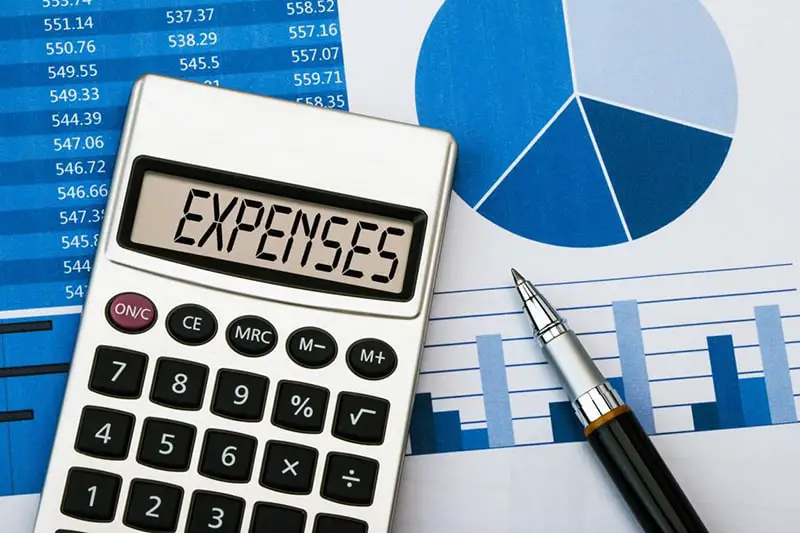 PAYROLL
Startups and small businesses often don't have more than a few employees. But they don't always stay small. So you'll need to think beyond how many people you will need to start, and project how many you may need before you start making a profit. Don't forget to factor in pay for yourself.
If you're more established, you need to count up your current employees and what you're paying them. Then think ahead and figure out how many more you might add in the next six months. For some service businesses like advertising agencies, law offices, technology companies, and cleaning service providers, payroll represents their single largest expense.
HEALTH INSURANCE
Are you currently paying for all or part of the premiums for health insurance for your employees? Or is health insurance something you might want to offer in the future as your business grows? Good health care insurance coverage is a benefit that can help you attract top talent or retain employees. So it's well worth investing in.
TAXES, LICENSING, AND PERMITS
Although these aren't high profile expenses, they can really add up. Figuring how much you'll need to pay to cover taxes on the business, permits to do business, and any licensing you'll need to get and/or maintain for yourself any employees should be part of your calculations.
RENT AND UTILITIES
While there's a certain prestige to "having your name on the door" if you don't absolutely need to have a brick and mortar facility, skip it. More and more companies, even ones that traditionally worked out of an office, are opting to go virtual with employees working remotely. Sometimes halfway around the world
However, if your business model does require your company to be housed in a physical space, renting a facility and paying utilities to run it can be a significant expense. A silver lining of the pandemic is that because so many companies switched to virtual workspaces, rental rates for offices and retail locations have fallen dramatically. Because property owners would rather have a space filled at a very low rate rather than leave it empty, you may be able to negotiate some very favorable terms. Among those might be arrangements like getting the first six months free or upgrading interior finishes at no cost. But regardless of what the terms of your rental are, you need to familiarize yourself with the terms of a commercial lease before you sign a contract.
EQUIPMENT
Even a business that purely sells ideas or services is going to need things like computers and phones. If your company is involved in a machinery-dependent sector like manufacturing your equipment costs could be significant.
Before you build a budget to take equipment costs into consideration decide whether it's more advantageous from a cost or functionality standpoint to buy or lease the equipment you need. If your company uses equipment that quickly becomes outdated, it makes sense to lease and upgrade as needed. If buying is better, you might want to look into possibly purchasing used equipment. And since we are operating in the pandemic era, be sure to figure in how much personal protective equipment (PPE) you need to buy to protect worker and/or customer health.
INVENTORY FOR CURRENT AND FUTURE ORDERS
Nothing's worse than having your business take off and running out of product to fulfill incoming orders. If your business makes its own products, take a look at the cost of all the components or ingredients you'll need to have on hand to produce your goods. Take into consideration the shelf life of any ingredients. If they are perishable, overbuying can be just as disastrous as underbuying.
ADVERTISING
Few business investments have a greater return on investment than advertising. That might mean building and maintaining a website, creating and buying digital or traditional ads, or optimizing your efforts to boost your search engine results. If you personally don't have the skills to do all this (and more) you'll have to hire a professional in addition to paying for the cost of the media.
SERVICES
You may need someone to do bookkeeping, taxes, legal work, maintenance, or perform other necessary functions that are essential to keeping your business running. Make sure to budget funds to cover these services.
Determine exactly how much you'll need to fund your business
If your business is established, you probably have a handle on what your ongoing expenses are. However, preparing to seek funding is a good opportunity to re-examine your budget and make adjustments where necessary.
It's all part of your business's financial plan that will help you nail down a dollar amount on how much funding you really need. This will give you a great start on researching financing options and narrowing down potential sources of funding based on the amount they offer.
Creating a financial plan can make it easier to fund your business
But giving your a baseline for researching ways to fund your business isn't the only benefit of putting together a financial plan to fund your business. Having a solid financial plan in place can improve your chances of actually being approved for funding. It highlights forward-thinking on your part and for funding options that require you to have a business plan or pitch, it's necessary to even be considered.
Once you've planned out how much you'll need, it's time to take a look at your options. Every business has unique funding needs and every funding option differs in availability, terms, funding amounts, and eligibility criteria.
Traditional loans are one way to fund your business
One of the most common ways to fund your business is a traditional business loan. And while the process and requirements may be fairly similar no matter the lender, there are a variety of different loan options including
SBA loans — Offered through the Small Business Administration, SBA loans can be a great option if you fit the criteria. To find out if your business qualifies check out this article for details on the SBA Loan program. If you've applied in the past and been rejected, here are ways to improve your chances of being approved if you reapply.
Bank loans — Although lending standards have gotten stricter over the past few years, banks often set aside funds that are strictly for small businesses. Look for lenders that will let you directly talk to a real person when applying. Having a contact helps make sure you're filling out the necessary paperwork and will give you valuable insights into what you can do to put together a proposal that has a high probability of getting approved.
Alternative ways to fund your business are worth pursuing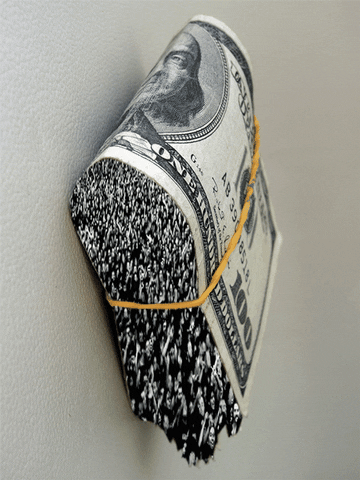 When it comes to finding ways to fund your business, it pays to be creative. By looking beyond traditional SBA and bank loans, you can open up lesser-known financial opportunities that may be easier to get approved for. Here is a selection of alternative ways to fund your business
1. Small Business Lending Fund
This specialized fund is a dedicated government resource that provides capital for small business loans through specific lenders in each U.S. state. The goal of this program is to help small businesses thrive in order to grow the economy.
The way it works is that the more a bank increases its loan output the less it pays for funding. By giving more small businesses access to loans it can pass along better rates or terms to business owners. You can check which banks are participating. If there's one in your area you can download an application through the U.S.Treasury website, which is updated on a monthly basis.
2. National Association for the Self-Employed Grants

Would $4,000 or less be enough to fund your business needs? This grant program might be a fit. Since 2006 the National Association for the Self-Employed has given out $650,000 in grant money. If you are approved you can get up to $4,000 to use for marketing, advertising, hiring employees, or expanding facilities. Be aware that you do have to be a member of the association in order to apply. Membership costs $120 a year and comes with a variety of other benefits.
3. Nav's Small Business Grant
Does $10,000 sound more like what you need? Then this grant program might be for you. Nav is an online marketplace that matches small business owners with their best business financing options by using credit and finance data. Every quarter, the company awards 3 grants. The top grant winner walks away with $10,000. This program was created to provide help to small businesses that are struggling right now and give them the funds they need to reach their next level of success.
The application is easy. Simply explain your business, the challenges you are facing, and how the grant money would help push you in the right direction. All details about Nav's Small Business Grant can be found here.
4. Small Business Innovation Research Program
Got a great idea that you need funding to bring to life? You might want to look at the federal grant programs from the Small Business Innovation Research Program, which helps businesses with research and development projects.
Coordinated through the U.S. Small Business Administration, the program offers several kinds of grants including open, closed, future, and solicitation listing. You'll want to research which option is best for your company.
You can get started here. But don't be in a rush. The qualification process takes quite a bit of time. And be aware, if you are selected, they have a strict measurement plan to make sure the money is going to good use.
5. Amber Grant for Women
Are you a woman entrepreneur who needs funds to grow your business? Then as a business owner, you're eligible to take advantage of the Amber Grant. Launched in 1998 by Womennet to help entrepreneurs succeed, the Amber Grant awards a $500 grant to one woman a month each month. At the end of the year, one of the winners is selected for a $2,000 grant.
The application process is pretty simple and straightforward.. You just have to answer a few short-answer questions through an online form and pay a $7 application fee.
6. National Institute of Health Funding
The National Insitute of Health offers SBIR/STTR grants to technology or research-based businesses. If you qualify as an eligible business type, you should talk to a program manager before applying to discuss the technology or study you plan on using the grant for. This advance-work will give you a better idea of what the institute is willing to fund. They can give you guidance on how to write up a winning application.
Look into Fintech funding options
One of the newest funding options is Financial technology (fintech) lenders. These are institutions that provide loans or lines of credit as an alternative to traditional bank or government loans. More and more of these funding options are coming online every day. They usually provide similar loan amounts and lending terms.
7. Kabbage
If you run an eCommerce business on eBay or Amazon, Kabbage is something you should look into. They don't use the traditional collateral and credit score criteria that most loans ask for. That's because Kabbage is more concerned with your status as an online seller. Before you get too excited, be aware that you will still need well-documented accounting data and cash flow statements. But approval is based on the quality of customer feedback, selling history, turnover, and other digital metrics.
The good news is that as long as you have a good online-selling history and have your financial documentation in order, you can easily be approved for unsecured cash advances in a matter of minutes.
8. OnDeck
Much like Kabbage, OnDeck approves loans based on alternative metrics that are based on the financial health of your business. What they do is look at the annual revenue of your business to determine eligibility and help create a loan and payments that fit your particular needs. The nice thing is they let you apply for either a loan or a line of credit depending on your circumstances. That gives you the opportunity to stay with one lender to meet multiple funding needs.
9. PayPal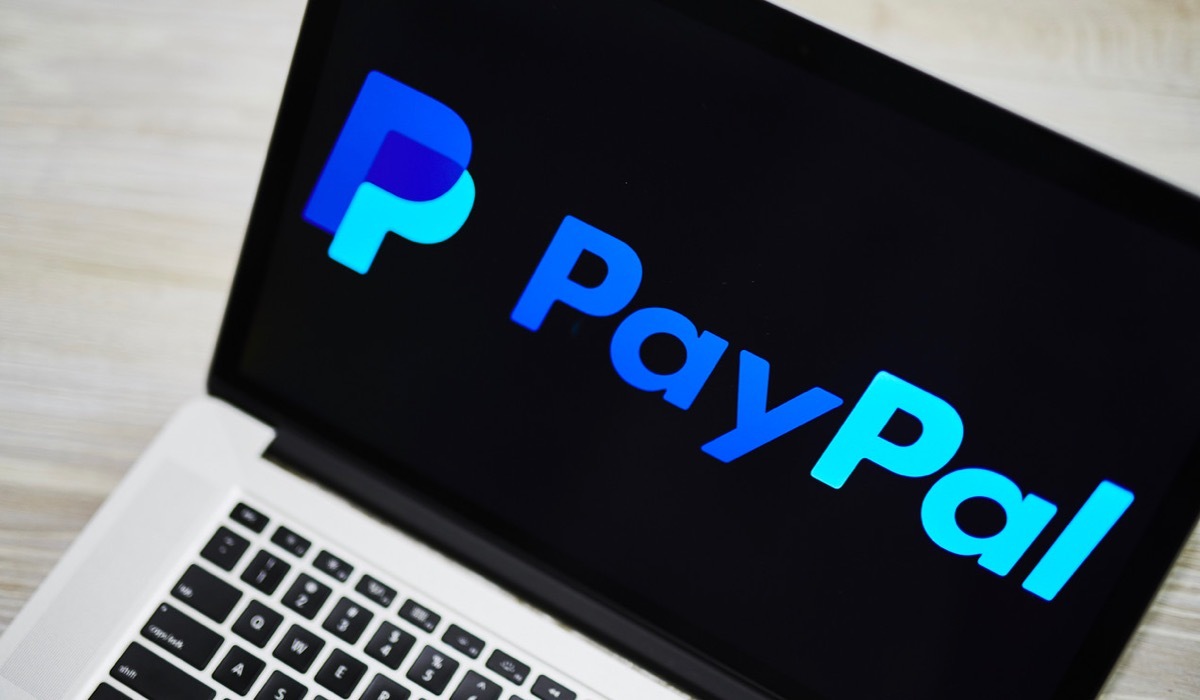 If you use PayPal you can get both working capital and traditional business loans that will lend money to you based on your business's earnings on its site. The catch is that you need to be currently making sales using PayPal and/or operating using a PayPal Business account in order to apply. But if you're a PayPal subscriber, funding through them is incredibly fast. And even better, it doesn't require collateral or penalize you for a low credit score.
As good as that sounds, you need to be aware that a PayPal loan doesn't build your business credit. What that means is you won't be helping your chances of getting a loan from other lenders. On the plus side, if you want to stay within the PayPal financial system, a loan now will improve your chances of getting more funding through additional PayPal loans in the future.
10. Lendio
Unlike other options, Lendio isn't a direct lender. Instead, it is a financing aggregate platform. That meanest they work with a network of over 300 lenders, including Kabbage and OnDeck, to match you with the best funding option for your needs. Lendio is an incredible timesaver. That's because instead of having to review multiple fintech organizations and fill out different applications, you can review hundreds of them at once and apply with a simple form. They also provide outstanding customer service. The only downside is that it will take longer to get the money to fund your business.
Crowdfunding can fund your business with no strings attached
This method requires you to create a promotional pitch and set up a page for your business to solicit financial backing from people who visit the site. To decide which site is right for you, read up on the details.
11. Indiegogo
Much like other crowdfunding sites, Indiegogo has you create a profile, give your pitch, set a fundraising goal, and ask for donations. The only thing different is their fee structure. It's not an all-or-nothing proposition. They take 9% of your earnings if you don't reach your goal, and 4% of your earnings if you do reach it. Here's the full story on their fee structure.
12. Kickstarter
The best-known and possibly the most popular crowdfunding site is Kickstarter. Since the site was launched in 2009, it has raised $1.7 billion dollars to fund 85,000 projects.
The drill is pretty much like most crowdfunding sites. You create a profile page and set a fundraising goal. The difference is that people who donate get a reward, like the chance to be among the first to try out the new product.
The downside is that it's an all-or-nothing proposition. If you reach your fundraising goal you get to keep the money. If you don't, your donors get their money back. Even if you do reach your goal, Kickstarter takes five percent as a fee. Check out Kickstarter's guidelines here.
Kickstarter is popular but it is a competitive environment. Everyone from artists to business owners is asking for funding. Your appeal may get lost in the crush of campaigns.
13. Causes
If yours is a non-profit business that needs funding to pay for social, political, and cultural initiatives, you might want to consider Causes. It's great because it's 100% free to join and functions as a kind of social platform for like-minded people looking to improve the world at large. So in addition to being a way to get funding, it's also a good way to connect with donors, partners, and future employees.
14. Patreon
Patreon was designed to be a subscription-based crowdfunding platform specifically geared to digital creators involved in producing podcasts, web series, or blogs. Instead of asking for a one-time investment or financing round, Patreon has you set specific tiers at different price points that you can ask your followers to subscribe to.
In order to entice followers to contribute, you can offer things like exclusive content, merchandise, access, and other items that increase in cost or quality. The more they give, the more they get. This lets you continuously conduct user testing. It's a great platform to connect and grow your audience outside of your other social channels.
15. Fundable
Basically Fundable is a combination of Kickstarter and traditional venture capital funding. Instead of just posting a single product or service, you promote your entire business on the site. The goal is to attract funding from venture capitalists and other accredited investors. To be successful, you need to highlight your overall business plan in addition to posiing timeline updates and an overall funding goal.
It functions as a rolling pitch, but with a bit of additional investment on your part. Unlike most crowdsourcing sites that take out a fee at the end of the campaign, Fundable charges a monthly payment to stay on the platform. Like some other sites, it's an all-or-nothing funding system. Which means you have to reach your goal or lose all the funds that have been raised.
16. Prosper
Prosper is a one of the best-known peer-to-peer lending sites. Thanks to $3 billion given out in loans, it has a high degree of name recognition.
Prosper gives you an interest rate based on an evaluation. You create a loan listing to lure investors in with the details of your company and why you need funding. Once you snag an investor whocommits to funding your loan, you'll get the cash and set up a payment plan. Interest rates start aroun 7%. But watch out because they can go as high as 35 percent.
As you can see, there are dozens of other ways to fund your business beyond bank and SBA loans. With a little hard work, ingenuity, and a strong business/financial plan, you can get significant funding from sources that weren't available to small business owners even just a few years ago.
The average small business has 5 credit cards with a balance of about $32k that they have to keep track of. There's a better way than rotating through dozens of low-limit credit cards to get the funding you need to scale when you can get it all with AdCard — the best card for Facebook ads with the high limits and more you need to grow your business.
Exclusive Cardholder Benefits
Highest Limit for Ad Spend

— Guaranteed. Forget dinging your FICO score to get a higher limit. AdCard gives you all the ad spend funding you need to grow your business without hurting your ability to secure future funding from other sources.

Account Ban Protection

— Unlimited virtual debit and charge cards for ads so you can scale to the moon without the fear of getting banned. It lets you use a card with a unique number, name, and address for each ad account, business manager, campaign, and network. Also eliminates the expense of cumbersome employee cards.

7.5% — Highest Cash Back Card Available

.

AdCard gives you up to 7.5% on your Facebook ad spend when you refer a friend each month.